Description
The Conservancy chili is back thanks to our sponsor Kate Bransfield and host Phyllis Conkle!
Sunday, December 4
From 3-5 p.m.
Location
1515 Georgina Street, Santa Monica
Date & Time
Sunday, December 4, 3-5 pm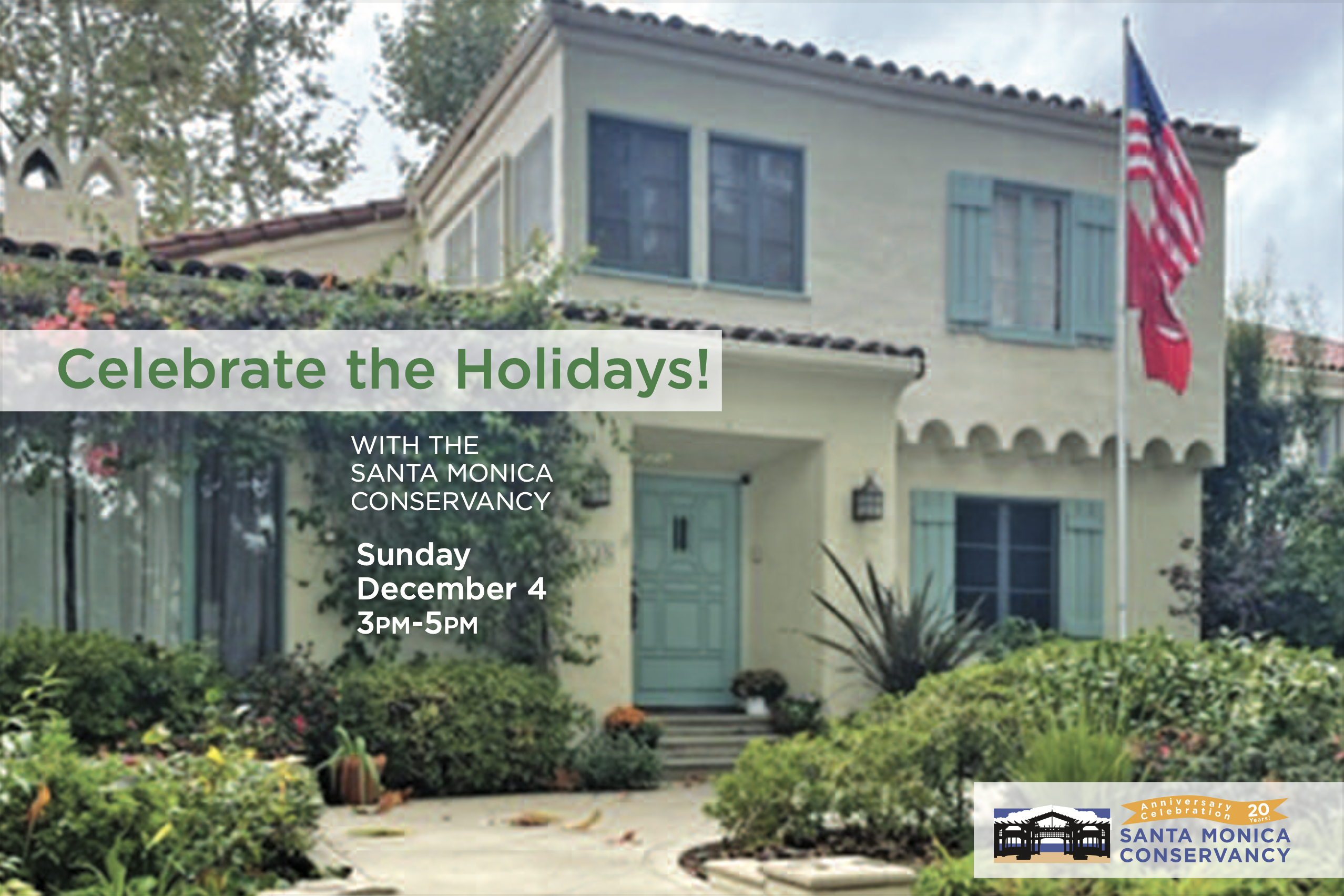 We're delighted to celebrate the holidays in a beautiful Spanish Colonial Revival home designed by J.J. Verplank in 1929 thanks to our gracious host Phyllis Conkle. We also thank our sponsor Kate Bransfield for making the Holiday Party possible!
Come and enjoy the Conservancy's famous chili, a wine bar, music by the Santa Monica High School Quintet and most imporantly, the company of your Conservancy friends and neighbors!
Free to members, this party is our opportunity to thank you for helping us make an impact on preservation in Santa Monica. Bring your friends and neighbors! Non-members and guests are welcome to apply their $25 admission fee toward membership at the party. Please RSVP by November 30th.