Description
Discover how the birthplace of the city's progressive movement has become a cornerstone of social justice, even as it strives to repair and reopen a damaged sanctuary.

This event is free for members and $10 for the general public.

Donate $45 or more and you'll receive a one-year membership and free admission to this and future Mosaic lectures.
Location
Live Virtual Event via Zoom
Date & Time
Sunday, August 28
5 p.m.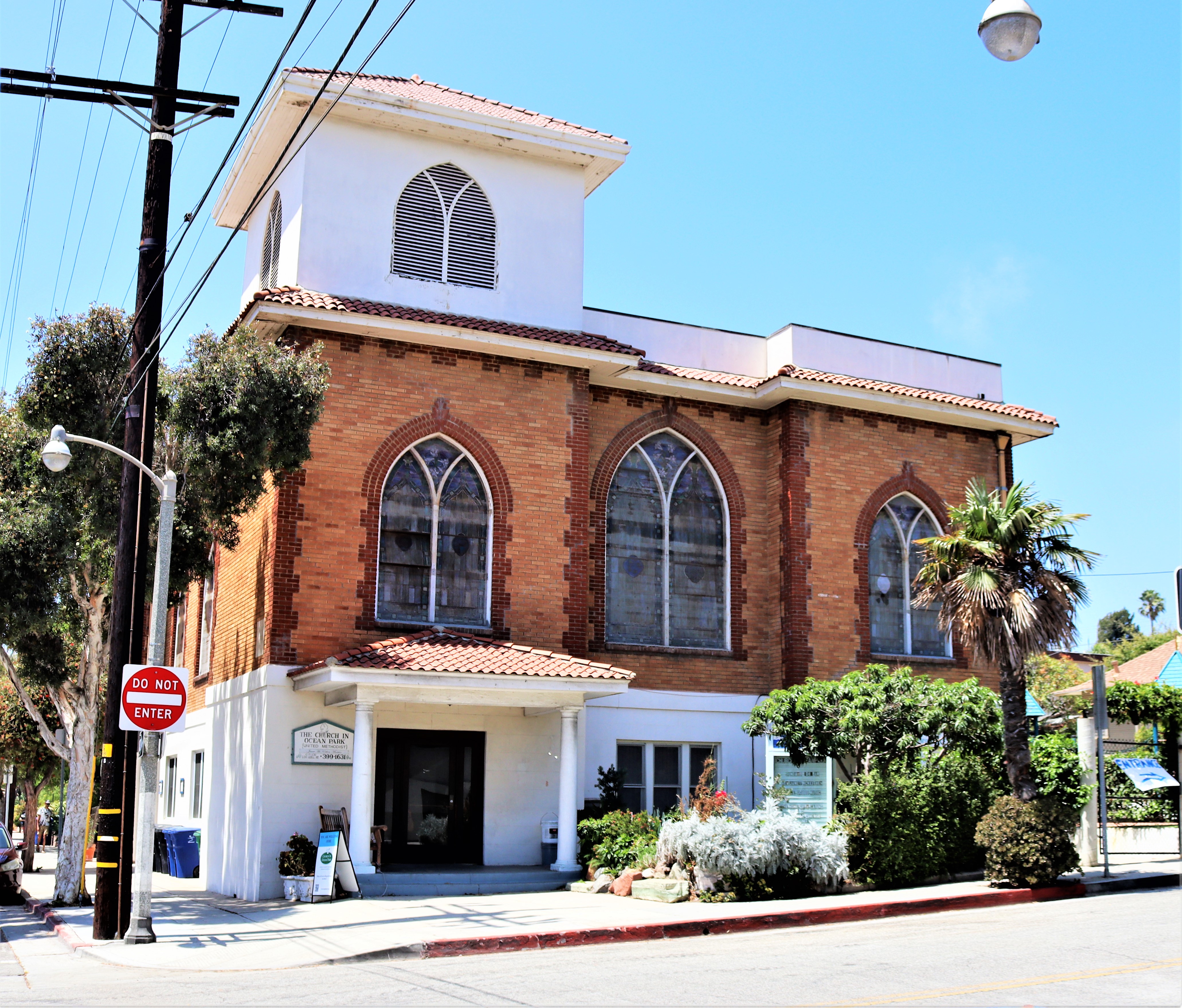 In the latest installment of the Conservancy's award-winning Santa Monica Mosaic series, we'll tell the story of this spirited congregation's evolution from a traditional Protestant flock to the cradle of social consciousness it is today. Featured speakers include the Church's minister, Rev. Janet Gollery McKeithen; Conservancy Board Member and Santa Monica historian Nina Fresco; Roger Gawne, a past leader with the Church's LGBTQIA+ program; and Julie Ginsberg, a parent involved with the Church's Rockstar Kids program for kids with special needs.
Widely recognized as the birthplace of Santa Monica's 1970s progressive movement, the beloved church has become Ocean Park's cornerstone of inclusion and racial justice. Since then, CIOP has been at the center of many causes that have shaped the city. Among them, the Committee for Racial Justice, the Renters' Rights movement, Climate Action Santa Monica, the Westside Women's Clinic, and a crime-fighting neighborhood association. The church's Rockstar Kids program supports youth with disabilities and the annual Queer Prom celebrates LGBTQIA+ youth. The list goes on, providing support and empowerment for anyone in need.
The historic church was also at the forefront with the Santa Monica Conservancy in the fight to save the 1897 Shotgun House. For example, on the day the house was slated for demolition in 2002, CIOP joined in an emergency coalition of residents, the Ocean Park Community Organization, the newly formed Santa Monica Conservancy, and the City of Santa Monica to stay the demolition so the house could be moved to safety. The Shotgun House is now the Conservancy's home base and location of its Preservation Resource Center.
The Mosaic program will open with Nina Fresco, who will present an illustrated review of the church's earlier years as a Methodist congregation and its transition beginning in the 1950s to community activism. The second part will feature a conversation with Rev. McKeithen about the church's more recent history, as well as the rainbow of programs it now sponsors and the fundraising drive to reopen the sanctuary. Rev. McKeithen will be joined in the illustrated discussion by Roger Gawne and Julie Ginsberg. The last third of the program will be devoted to questions from the audience.
(Photo Credit: Steve Loeper)