Description
Celebrate the holidays with us!
Location
Church in Ocean Park
235 Hill Street, Santa Monica, CA 90404
Date & Time
Saturday, December 2, 3-5 pm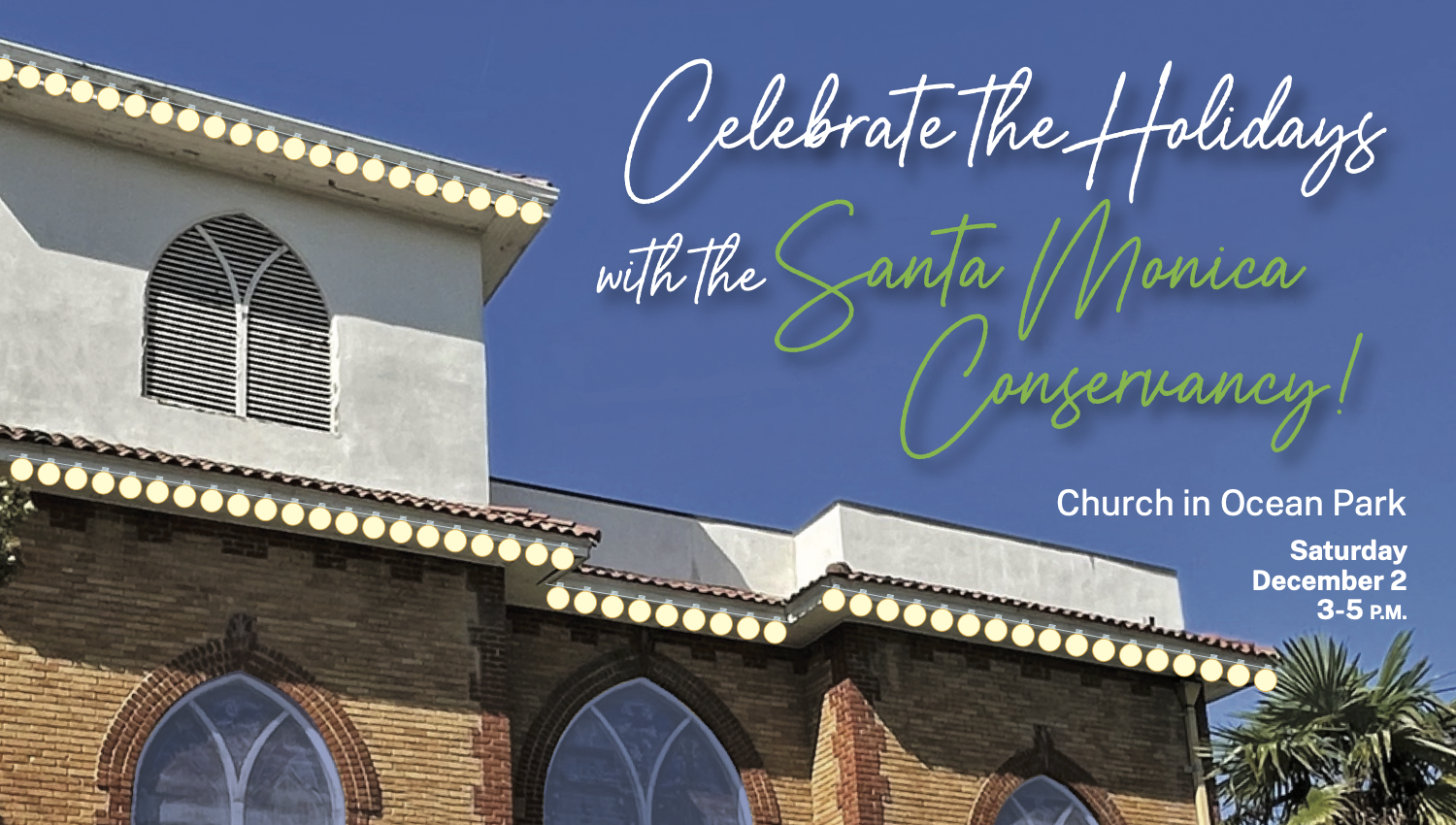 Join us as we celebrate community and toast to the close of our successful 20th Anniversary Campaign! We are delighted to be gathering at the Church in Ocean Park, whose doors have reopened after a successful restoration and repair project.
As always, we will serve up our famous chili and other refreshments, with live music and a brief presentation on what we aim to achieve together during the year ahead. Our Preservation Next affinity group will also share a new video to showcase how the next generation is shaping the practice of historic preservation.
Attendance is free for members. Non-members are welcome to attend for $25.
This will be a non-denomination celebrational that is welcome to all. We hope you will attend this joyful occasion.
We thank our Event Sponsors!