Description
Discover the architectural gems and rich history of Downtown Santa Monica on our highly-rated guided tour. *For Groupon or certificate holders, please select the option below.
Location
Hostelling International, 1436 Second Street, Santa Monica
Date & Time
Saturdays at 10 am. Please select your preferred date.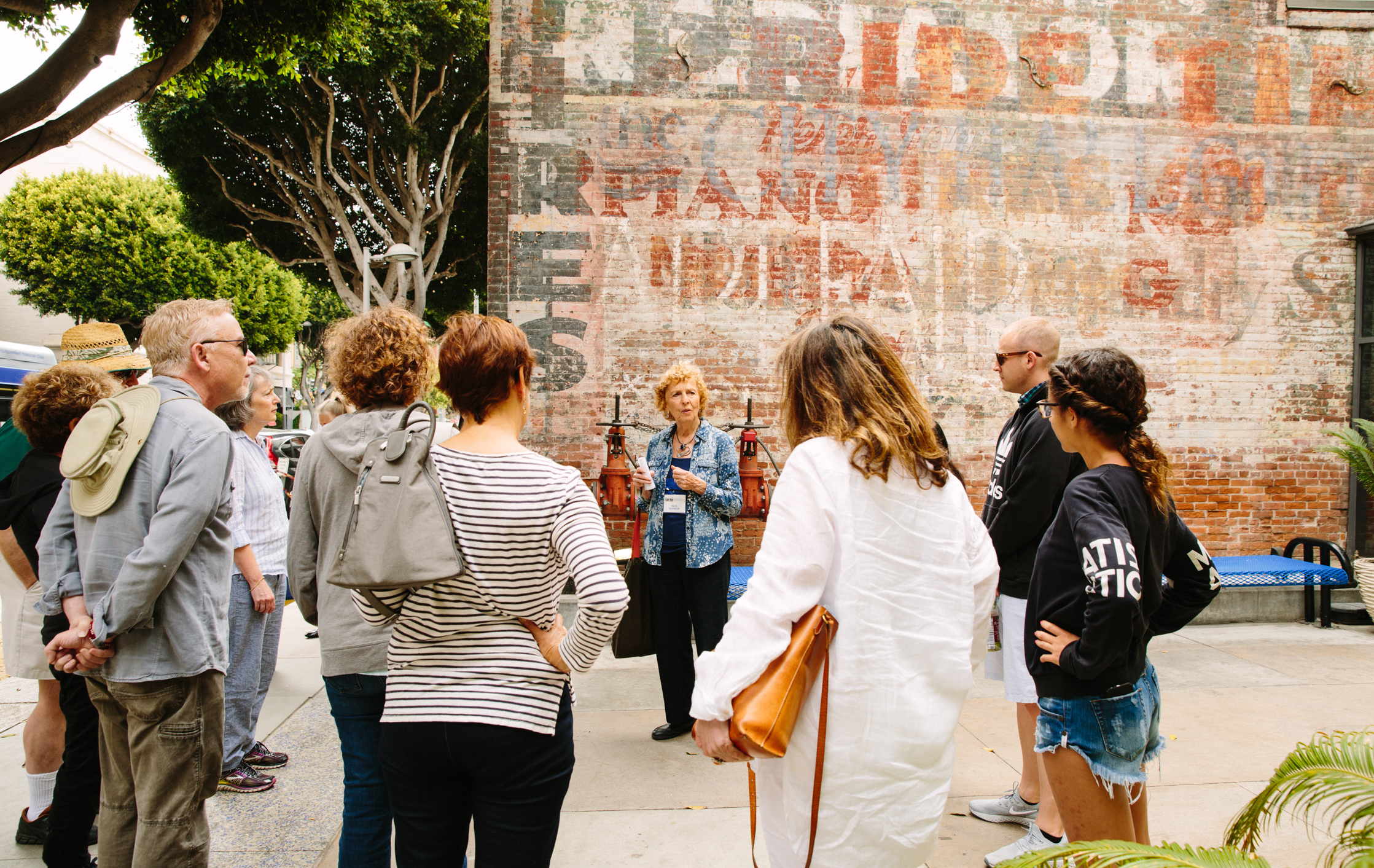 Discover downtown Santa Monica's architectural gems, history and culture with our team of highly-rated docents. From Art Deco to Victorian and Romanesque Revival, you'll explore the various styles that fill the streets of our city.
See where Jim Morrison played his first show and where the once-secret special commandos trained on the Santa Monica Beach, and hear about the start of the modern movie industry. The walking tour covers about 6 blocks in 2 hours and is open to all ages.
Explore downtown's diverse architectural heritage, including:
Check-in on the day of tour begins at 9:45 am. A docent will meet you at Hostelling International located at 1436 Second Street (between Broadway and Santa Monica Blvd.). Convenient paid parking is available directly across the street in Garage #6 at 1433 2nd Street.To access the parking structure, please approach from the south heading north on 2nd Street as only right turns are permitted into Garage #6. Walking shoes, a hat, sunscreen and water are recommended. If you are using a certificate or Groupon, please present it to the docent when you check in.
(Photo: Stephanie Plomarity courtesy of Santa Monica Travel & Tourism)